Enrollment for Spring of 2022 opens this week!
This course utilizes mindfulness practices and the framework of The Right Use of Power (TM) to bring the practice of Nonviolent Communication into an ever-evolving anti-oppression attuned lens. The course provides training that deepens self-connection and offers practical, powerful tools for engaging in difficult conversations.  Participants in the course will learn how to begin to relate to their own power with conscious responsibility, through providing a framework for understanding the intersectionality of power, identity, and systemic oppression. This course is named as it is because it intends to draw out the warriorship of skillful action which is steeped in compassion and wisdom, supported by power-consciousness, collective wisdom, and collective care formed in Beloved Community.  It is currently hosted by Naropa University but is open to all.
The class meets for 2 hours, once a week, for 12 consecutive weeks.  The Spring 2022 course will have our first meeting during the week of January 31st, with our final meeting during the week of April 26th (class will not meet during the week of March 21st). Weekly meeting time and day TBA on January 24th! 

For required texts, click "materials" tab above.
Tuition
Course Tuition: $350. This fee covers 24 hours of class time and instruction, 3 (optional) monthly practice groups, 2 (optional) 45-minute one-on-one consults with the instructor, and unlimited lifetime access to all additional content and readings beyond the required texts. Required texts are not included in course tuition (see course materials).
Naropa Scholarships
Sliding Scale
Things to Know Before Registering
Most importantly. This work is for you. This work is for all of us. Ask questions. Take notes. Make requests. Get all you can from it!
Commitment.
Students are permitted one excused absence. However, it is strongly encouraged that students do all they can to be present for every class. Classes are kept to 20 students or less due to the intimate nature of the work, and absences bear a strong impact on the container. If you know you are unable to attend at least 11 of the 12 scheduled classes at the time of registration, consider taking the course at a later time. It will be offered each semester.
Homework.
It is recommended that students set aside a total of 2-3 hours per week to complete assigned reading, reflections, and practice with classmates outside of class time. There may be additional recommended content for each module in addition to the minimum required readings, to be engaged with at each student's discretion.
Prior to the First Class.
Students are advised to read chapter 1 of "Nonviolent Communication: A Language of Life," as well as the handouts on power in the materials section of the first lesson prior to our first meeting on September 7th. Each time we meet we will be drawing from the required texts, listed on the materials tab above. Keeping up is essential for learning and group cohesion.
Empathy Buddies.
Students will be invited to form practice partnerships or triads, called "empathy buddies." It is strongly encouraged that students be in contact with their study/practice partner(s) at least once between each session. Practice is essential to absorbing the material, the method, and the consciousness.
Confidentiality.
Participants often chose to work on significant issues and events in their lives during classes. In registering for the course, students are agreeing to keep in confidence everything of a personal/private nature that they hear and see.
Audio recording.
If a student is absent, an audio recording of the class may be made and shared with them so that they are able to keep up. Recordings will not be made without explicit expressed consent of all present for the class session.
Love and Rage by Lama Rod Owens

$13-$18 from publisher or amazon (audiobook, print, and e-book available)
Available at the Naropa Library in print and in E-book format
About Instructor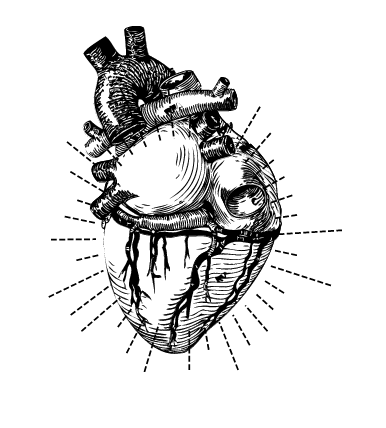 Login
Accessing this course requires a login, please enter your credentials below!